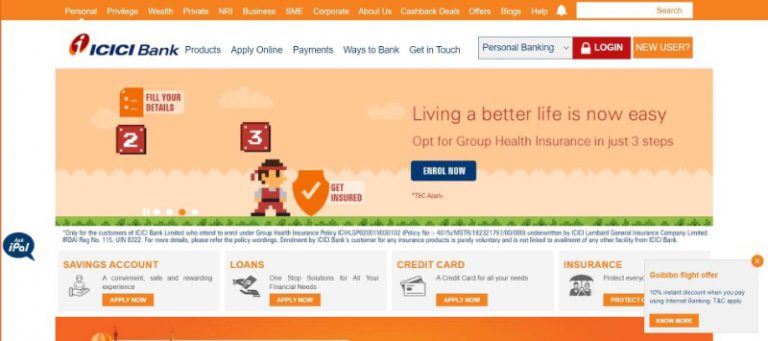 Get ready to meet ICICI Bank, a multinational banking and financial services agency! This is an Indian Private Sector Bank category. The Institution is considered the 2nd largest bank in India in terms of its financial assets. Since 2018, the institution has started to grow even faster. Unlike other banks, this bank provides support to consumers in different financial transactions. See the article for details.
ICICI Bank Benefits
The Bank has a 4.5 out of 5 ratings on the Crisil Rating System.

Forex Services
The Bank provides Forex services, unlike other banks. Opening a Forex account, managing a Forex account, Forex consulting and Forex exchange rate information services are some of the services offered by ICICI Bank.
Personal & Business Banking
Other services that you can get from the ICICI Bank are saving accounts, personal loans, credit cards, insurance packages, tax solutions, and investments, personal finance management consultation, Agri corporates, and pay later services.
Loans
The loans you can get from the bank can be of many different categories. You can choose from Car Loan, Personal Loan, Home Loan, Gold Loan, PMAY, Two Wheeler Loan or alternative loan options.
Auto-Renewal
In ICICI Bank, auto-renewal on maturity available.
Interest Rates
It is possible to say that the institution offers long term periods and low-interest rates for different loan alternatives. The interest rates offered by the institution generally vary between 4% – 7.25%.
Insurance
Insurance options in ICICI Bank such as Life Insurance, Health Insurance, Travel Insurance, Heart/Cancer Protect Insurance and much more are really advantageous in terms of policies and prices. You can also make an online pre-application for these policies. 
ICICI Bank FAQs