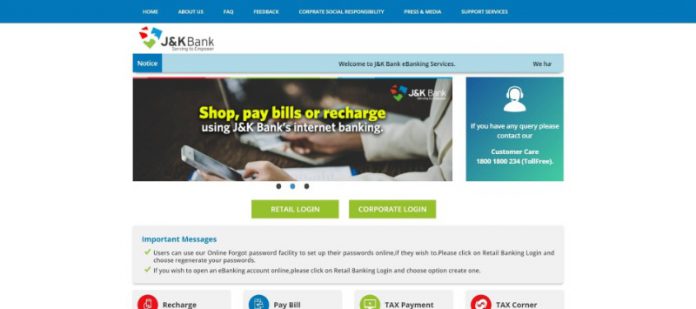 The J&K Bank, which is considered among Indian Private Sector Banks, provides services in the categories of personal banking, business banking, agricultural banking, NRI banking, investor and making payments. The institution provides excellent alternatives especially for busy individuals who do not want to lose a lot of time due to banking transactions in daily life. Thanks to its new generation banking philosophy, it is possible to carry out most of your transactions through the online banking system. You can apply to J&K BANK to save money for different purposes, to have cash or to plan your expenses.
J&K Bank Benefits
Save Money
You can save money, buy a home, run your business, buy a car, remit funds from abroad, pay through easy collect by taking advantage of different kinds of services offered by J&K Bank. The only thing you need to do is making an application.
New Generation Credit Cards
The new generation credit cards offered by the J&K Bank are credit cards that you can apply in a hassle-free and paper-free manner. Thanks to these credit cards, you can complete your transactions very easily, periodically check your expenses and perform your transactions through mobile applications.
Premature Withdrawal
Thanks to premature withdrawal and tax saving options, the J&K Bank enables its customers to benefit from extra advantages.
Loans
Housing Loan, Consumer Loan, Saholiat / Saral Finance, Laptop / PC Finance, Scooty Finance for Girls / Ladies, Festival Advance Scheme, Education Loan Scheme are some of the alternatives offered by the J&K Bank within the scope of personal banking services. The company also offers personal accounts, Term Bank Deposits, mutual funds, and card alternatives to individual customers.
Agriculture Loans
Some of the types of loans offered under the Agriculture category can be listed as follows: All-Purpose AgroTerm Loan, Fruit Advances Scheme (Apple), Giri Finance Scheme, Commercial Floriculture Finance. These types of loans are intended to support regional agricultural development.
J&K Bank FAQs