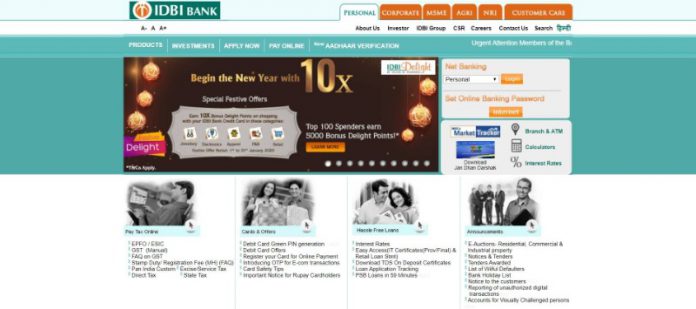 Meet one of the most experienced, reliable and large banks in the Public Sector Bank in India category. IDBI Bank was founded on July 1, 1964, and is considered one of the national values of the state. Therefore, it is possible to say that the organization has a very high rate of reliability. The institution provides personal and corporate banking services. The different types of loans offered by the IDBI BANK can address both the investment objectives of large companies and the periodic needs of individuals.
IDBI Bank Benefits
Preferred Banking Services
Here the some of the most preferred banking services: preferred banking, savings account, kutum – family banking, Flexi current account, corporate payroll account, fixed deposit & lockers, personal and corporation loans, Pradhan Mantri social security scheme, credit and debit cards, pay apt-mobile wallet, 24 hours banking, Justab, Trusteeship through ITSL, Sukanya Samriddhi Account.
Loan Options
The institution offers a wide variety of loan options. The credit options offered generally have fairly favorable interest rates. However, long-term maturity options are offered to users. Increasing maturity options may increase interest rates. The average interest rates range from 5.75% to 7.25%.
If you want to take loans from this bank, some of the types of loans you can take advantage of are can be listed as Home Loan, Auto Loan, Loan Against Personal Loan, Loan Against Property, and Loan Against Securities.
The institution was established by the state itself. The trademarks, logos and other intellectual properties of the institution are wholly owned by the entity's legal entity.
IDBI Bank FAQs