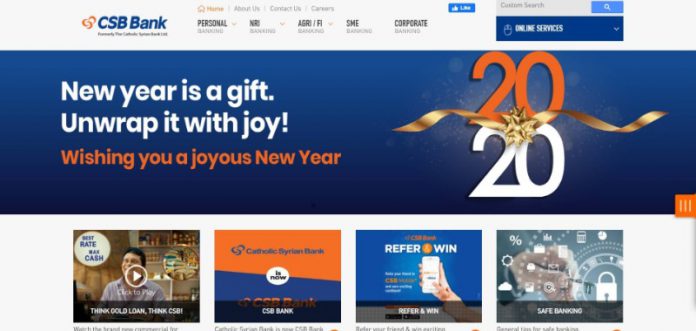 Reviews:
Are you ready to be familiar with a highly prestigious bank serving in the Indian Private Sector Bank category? CSB Bank (Catholic Syrian Bank) is one of the advanced institutions that combine different banking services under one roof. Thanks to different services such as personal banking, agricultural banking, NRI Banking, SME banking and business banking, this bank is able to appeal to many segments of the society. The institution is especially known for its advanced internet systems. thanks to the Catholic Syrian Bank internet and mobile banking systems compatible with devices with Android, IOS and Windows, it is really easy to get service.
Catholic Syrian Bank Benefits
Tax Savings
Catholic Syrian Bank, which offers advantages such as premature withdrawal and tax savings to its customers, aims to meet the cash needs of its users and to ensure that their users save money.
NRO Deposit Friendly
In addition, one of the most popular features of the Catholic Syrian Bank is that almost all transaction packages are identified as NRO deposit friendly.
Forex & Insurance
Catholic Syrian Bank offers many services within the scope of personal banking. Some of these service categories include loans, accounts, Forex, insurance, investments, GST, digital access, and value-added services.
Corporate Banking
In addition to personal banking services, Catholic Syrian Bank is well developed in corporate banking. You can get service from this bank as a corporate company in different fields such as Working Capital Finance, Corporate Loans, Term Loans, Bill Finance, Buyers Suppliers / Suppliers 'Credit,
NRI FD
The interest rate determined by the Catholic Syrian Bank in NRI FD comprehensive transactions varies between 6.5% and 6.75%. In other transactions, this rate varies between 3.5% – 6.75%.
Good Points in the Crisil Rating System
Catholic Syrian Bank is one of the banks that have achieved 5 out of 5 points in the Crisil Rating system.
The compounding system works quarterly.
Catholic Syrian Bank FAQs