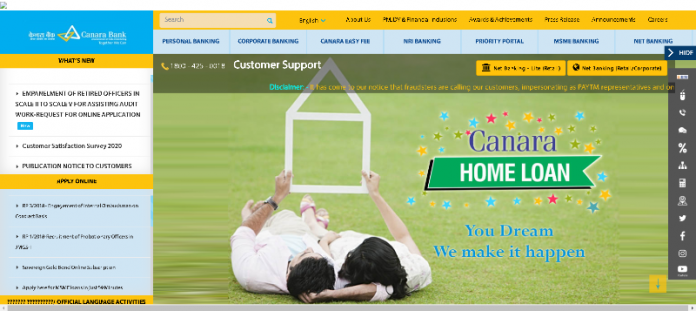 Canara Bank is described as a Public Sector Bank. When the services of this bank are examined, it is easily understood that it is a highly developed bank especially in terms of online facilities. There are also many banking services that you can only access using your smartphone. You will receive these banking services through the official bank application. Canara Bank is a bank that gives priority to students and offers them a very advantageous educational loan. In addition, this bank offers various advantages to users in the areas of partial withdrawal, premature withdrawal, and tax savings.
Canara Bank Benefits
Good Crisil Rating Score
The score obtained by the Canara Bank in the Crisil Rating system is 4.5 out of 5.
Advantages for Consumers
The Canara Bank offers its customers various advantages, especially in terms of home loan alternatives. It is now easier to own a home thanks to loan options with low-interest rates and high maturity.
Obtaining a POS Device
It is possible to get service from Canara Bank within the scope of both business banking and personal banking. For example, you can obtain a POS device from this bank for your workplace and receive your customers' payments in cooperation with Canara Bank. In this context, the minimization of the taxes requested and the reduction of costs will contribute to your company.
NRO Deposit-Friendly
With NRO deposit-friendly options, you'll love deposit savings in the Canara Bank! This option will save you money.
Interest Rates
Interest rates in NRI FD transactions range from 6% to 6.5%. In other transactions, interest rates range from 4.2% to 7%.
Automatic Payments
Thanks to Canara Bank, you will be free from any responsibility for utility payment bill options! You can easily pay your bills by creating automatic payment instructions with your Debit cards.
Canara Bank FAQs