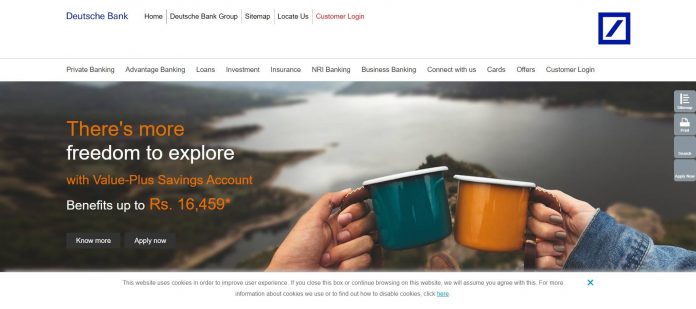 Reviews:
Deutsche Bank, which is evaluated in the Foreign Bank category, provides active services in areas such as private banking, advantage banking, loans, investment, insurance, NRI Banking, and Business banking. With Deutsche Bank, you can have a credit or credit card and have insurance policies for different purposes. Some of the privileges you may have under private banking are Savings Account Infinity, Savings Account Select, Fixed Deposit. There are different alternatives. For more detailed information, please see the rest of the article.
Deutsche Bank Benefits
Investment Banking
This bank, also known as Investment Banking Company, has a very impressive saving accounts service. The interest rate determined within this scope may vary. While the interest rate of NRI FD transactions varies between 6% and 7.5%, the interest rates of other transactions vary between 4% and 7.75%.
Loan Facility is Up to 90%
Another advantage of Deutsche Bank is that the loan facility is up to 90% of principal and interest.
Loans
Within the scope of Advantage banking, a wide variety of loan options are offered to individuals and institutions. Individuals can choose from different options such as Home Loan, Loan against Property, Personal Loan, Overdraft Against Fixed Deposit, Eve Business Loan, Business Instalment Loan, Unsecured Business Loan.
Insurance Options
In addition to all these options, it is possible to benefit from insurance options. The options offered by the Deutsche Bank in terms of insurance are Life Insurance, Customers Speak, Non-Life Insurance, Max Bupa Health Insurance, Aditya Birla Health Insurance.
Crisil Rating Score
Within the Crisil Rating system, Deutsche Bank received 4.5 out of 5 points.
Good Credit Cards
Some of the popular cards offered by Deutsche Bank are Navigator Forex Card, Infinite Debit Card, Gold Debit Card, Domestic NRO Gold Debit Card, Platinum Business Debit Card. All of these cards will give you bonus points on your spending.i
Deutsche Bank FAQs