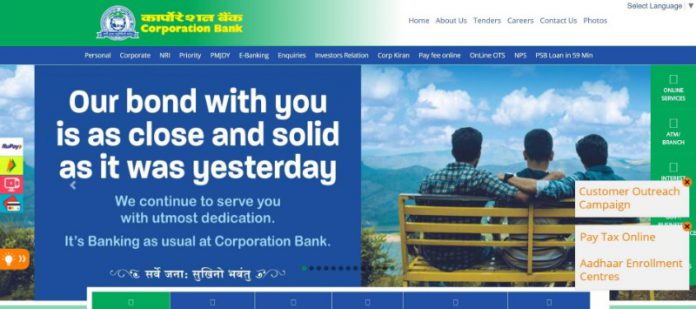 Reviews:
Considered in the category of Public Sector Bank, Corporation Bank is one of the most developed banks preferred by both institutions and individuals in India. The company offers services in different areas such as personal, corporate, NRI, Priority, PMJDY, E-banking, Enquries, investor relations, corp renting, paying online. Moreover, the different credit cards offered by the Corporation Bank are frequently used throughout India. This Corporation Bank is preferred by many people especially for its premature withdrawal, tax savings, and NRO deposit friendly features. See the rest of the article for other alternatives offered by the Corporation Bank.
Corporation Bank Benefits
Forex Service
Unlike other banks, individuals who are clients of Corporation Bank are more fortunate in making money from Forex. Because this bank advises its clients on the Forex system, forms Forex trading strategy and helps users in transactions. As a corporate customer, you can also get Forex service from Corporation Bank.
Professional Services
When you apply to Corporation Bank as a corporate customer, you have the opportunity to receive a detailed and professional service in the field of cash management. In this context, especially companies that have started their working life can make a good start.
Interest Rates
Interest rates on transactions under NRI FD range from 6.65% to 6.75%. The interest rate determined for other transactions varies between 5% – 7.10%.
Crisil Rating Score
This bank's score in the Crisil Rating system is 4 out of 5.
Tax Savings
Thanks to tax saving options, the institution provides convenience to all customers, especially corporate customers.
Loans
There is no need to go to the bank for a loan or account opening! Because all of the pre-application you can do for these two processes can be performed online. Then you have to submit the documents to the bank.
Corporation Bank FAQs