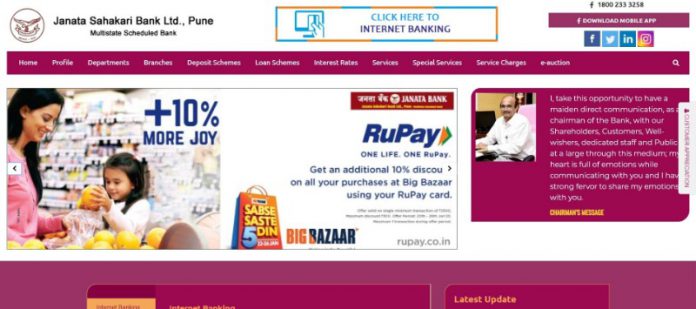 Janata Sahakari Bank is a very prestigious bank in India which is considered a cooperative bank. Janata Sahakari Bank, which offers different opportunities for students, adults and retired individuals, is frequently preferred for this reason. It is known that the bank which has a yearly compounding option is very advantageous especially in terms of loan options.
Janata Sahakari Bank Benefits
Loans and Interest Rates
Janata Bank is very advantageous in terms of housing loan options. The interest rate of housing loans that can be up to a maximum of 50 Lacs, varies between 8.5% and 8.65%. 85% of the agreed price of the house is provided by the bank. The rights of both the bank and the consumer are protected by the Simple Mortgage of the Property Agreement.
The biggest advantage of the bank is that loans in different categories can be obtained against the deposit amount. This enables a more advantageous credit withdrawal. Anyone who is an Indian citizen can apply for these loans.
Supports Online Transactions
The Janata Sahakari Bank supports online transactions. In this way, you can complete most of your work without having to wait in line at the bank branch.
Save Money with Minimized Taxes
In addition, the tax rates required by the bank have been minimized. This way you can save money.
Student Loans
With the Janata Eduflex Loan option, you can also apply for a loan as a student. You can apply for this loan, which you can use for your travels or educational expenses, with your parents.
NRO Deposit Friendly
At the same time, the Janata Sahakari Bank is able to provide a high degree of convenience to the users thanks to its NRO deposit friendly options. Therefore, those who want to attract high-rate loans prefer this bank.
Janata Sahakari Bank FAQs
What is the tenure range in this bank?
The tenure range of JANATA Sahakari BANK in this bank is from 7 days to 10 years. It depends on your transactions. 
What to prepare in order to be a member of this bank/ to have a loan from there, or to have a credit card from there?
Necessary documents should be obtained in the process of application. Here all the necessary documents: Indian & overseas Address proof self-attested photocopies of Passport and Valid work permit / employment visa/ residency card. You can make your application online as a pre-application and then make an application from the bank.