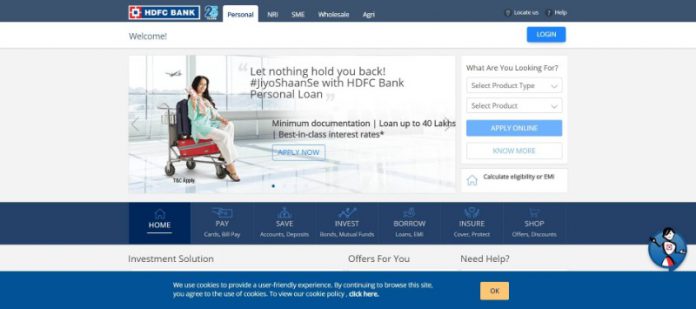 Reviews:
Are you ready to meet a professional bank in the category of Indian Private Sector Bank and serving in the fields of personal banking, NRI, SME, Wholesale and Agriculture? HDFC Bank is well known for its widely used credit cards, especially in India. This bank provides a wide range of services, especially in the context of personal banking. As a personal customer, you can make your bill payments through this bank, take advantage of credit cards with extra bonus opportunities, own a loan, or save money for your dreams in a short time thanks to saving accounts. For more information, see the following article!
HDFC Bank Benefits
Tax Savings
Providing extra comfort in premature withdrawal and tax-saving areas, HDFC Bank enables its users to save money and meet sudden cash needs.
Savings Accounts
The HDFC Bank offers a comprehensive service, especially in the area of ​​saving account accounts. The interest rates of these accounts vary between 3.50 percent and 4 percent. The amount of money that should be in your savings account is Rs. 10,000 for metro urban branches, Rs. 5,000 For Semi-urban branches, and Rs. 2,500 for Rural branches.
Online Banking
Thanks to the HDFC Bank WhatsApp banking option, the bank enables users to access them at any time. This makes it possible to find solutions to all your problems.
Credit Cards
Millennia Cards, Credit Cards, Debit Cards, Prepaid Cards, Forex Cards, Commercial Credit Cards are some of the different cards offered by the HDFC Bank. In particular, prepaid cards are used by younger customers and facilitate online shopping.
Loans
The different types of loans you can get from the HDFC Bank can be listed as Home Loan, Personal Loan, Business Loan, Two Wheeler Loan, EasyEMI Consumer Loan, Three Wheeler Loan. You can make extra applications for your different needs.